First and foremost, thank you so much to all of you who have stopped by the
Enchanted Studio Scraps forums
to say hi! It's been great "meeting" you, and I hope we can get some natter and some chatter going over there ;)
Remember to subscribe to my NEWSLETTER - there is an exclusive coupon in the very first issue which, depending on whether my kids co-operate with me or not, I hope to send out tonight!
And now, I'd like to introduce my fabulous CT to you all, along with some layouts they've done of my new kits! To go visit their blogs, just click on their photos. And below each layout I'll leave a link in case you'd like to visit the gallery!

Erin has been around in my scrappy world for as long as I can remember, and is a dear friend to me. More like a sister, like she says ;) I am THRILLED that in spite of the fact that she has a family to take care of, a job AND her very own NOW OPEN store at Enchanted Studio Scraps, so has agreed to CT for me. Of course, I'm going to be very, very nice and not crack the whip like Charlie does (ask Anne - she'll tell you about our slavedriver of a boss) (And you do all know I'm kidding, right?)
Erin always does the most BEAUTIFUL layouts, and often she goes above and beyond and does more than one. She never ceases to amaze me!
Next, we have....
I am so privileged to have the lovely Pene on my team :) She is a talented digi scrapper, and not only that but she does HYBRID too! I absolutely love what she does - it always makes me want to get out my glue and scissors ;) I got to know her at Snap and Scrap and I'm so happy that we're still going to be in touch!
And last, but not least, we have...
Sharon is another super talented digi AND hybrid scrapper! She and Pene know each other in real life. How cool is that!? She was the one who put me on to Pene ;) Sharon has a ton going on right now, and I'm privileged that she's willing to do stuff for me.
I'd like to show you some layouts from my "There Was A Little Girl" kit - they're stunning!
Over at ESS, my CTM for the month is Petra (Ravena) and she did this stunner:
Sooooo, without further ado, here's my new kit! It's called "Happily" and it's based on my wedding colors :)

It's on sale for this week only for $2.50! Click here to grab it!

My CT did some gorgeous layouts!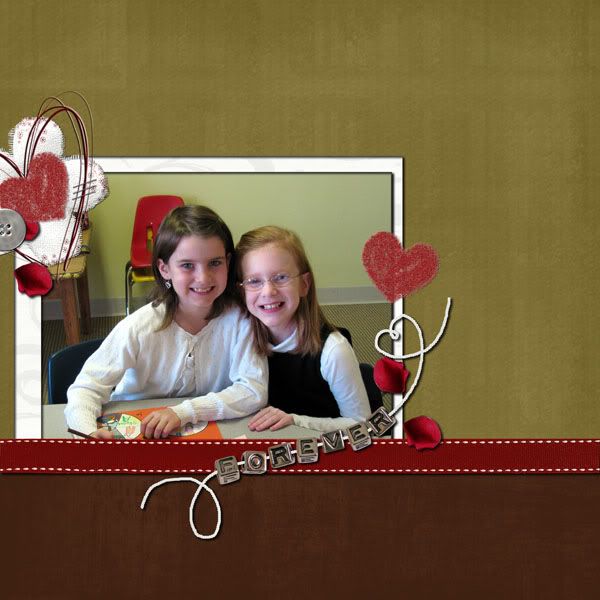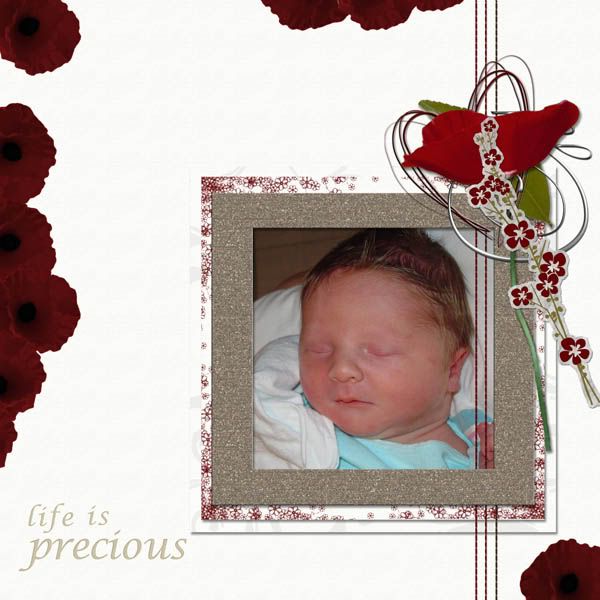 Aren't they all gorgeous!?
And now for your freebie! LOL! This is an add-on to my kit "Happily" and includes one paper, a ring and an organza ribbon!

Download here (Box.net)

Wow! That was long! But lots of exciting stuff. Well, exciting for me ;) See you all again soon!