My CT have used my goodies to make some wonderful freebies and I've been so bad about blogging them (again)! Sorry!
Becky made this cute mini that co-ordinates with her new kit "Swan" from a few of the different products available in my store.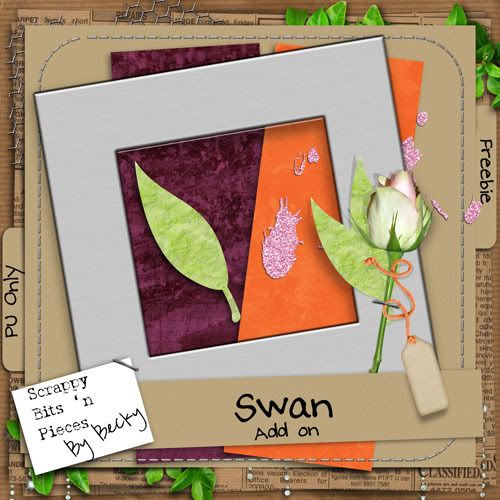 Susan made a mini with some of my goodies - click the preview to go download at her blog!
Maz made some gorgeous grungy heart elements from my Glitter Mega :