Wow. What a week it has been this week! I gave my CT the new kit on Tuesday (ish) and they haven't stopped churning out the most beautiful LO's. And to top it off, there has been much drizzling and crying on my end as I have looked at the them and seen their hearts.
I also gave the kit to some WONDERFUL digiland ladies who deserve so much more, and I was blessed with layouts from them too.

Get your tissues, ladies, because here comes A New Day!
It's available at my stores at ESS, SDD and DDS for 40% off till SUNDAY ONLY!
There are so many beautiful layouts, I'm going to have to save some for tomorrow...
Chaos Lounge (RAK'd her with the kit and she did this beeeyooootiful LO!)

Melissa (Digiridooscraps)

Vicki (Digiridooscraps)

And me!

And to sweeten the deal ;) The lovely Erin of Scrappyweiss Designs has put together a freebie minikit for you based on the same swatch as A New Day! Please don't forget to go to her blog to say thanks!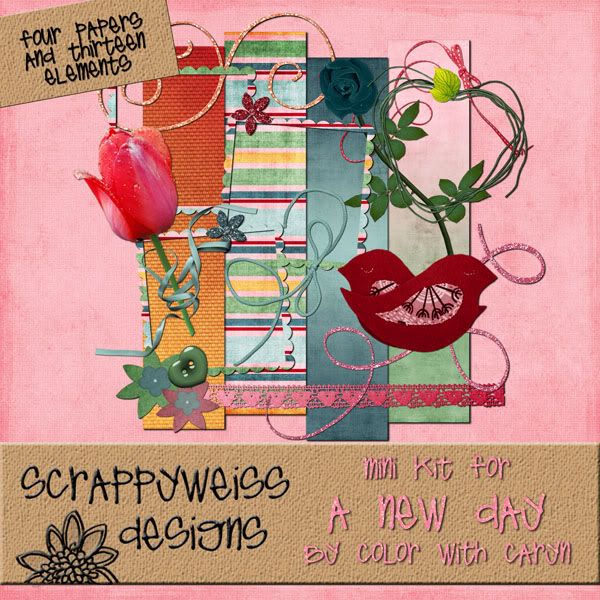 I just love this kit and the heartfelt layouts that have been made with it. I hope you all enjoy it too!