I almost didn't make this one ;) I was feeling completely overwhelmed with my commitments and with the NSD goings on, so I actually told Mel and Erin I wouldn't be able to complete my part on this. Then, a few nights ago I was sitting playing around and designing just because I felt like it, and I decided to take another look at this, and BOOM, my part was done! Mel and Erin are so wonderful to work with - easygoing and flexible - so they took me back without blinking an eye ;)
Without further ado, here's Make Believe!
And this is Erin's part: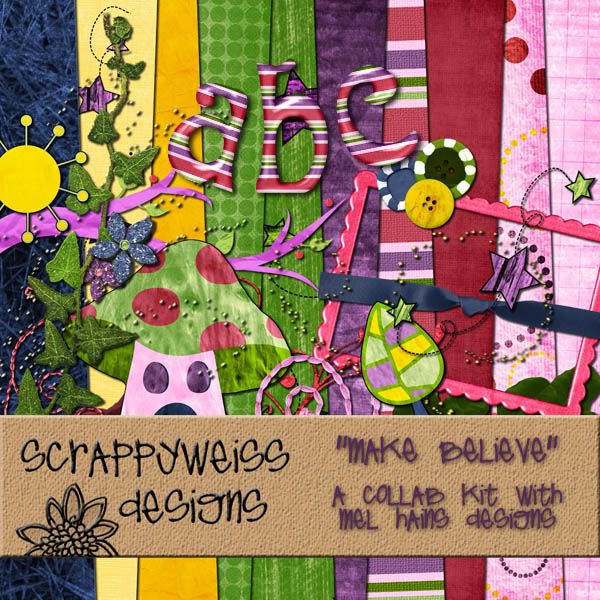 And Mel's part!

Our CT's did SUCH wonderful layouts with it!
Click here to download the papers! (Direct Download)
Download(4 shared)
Don't forget to go to
Erin
and
Mel's
blogs to get the rest of the papers, and come back tomorrow for the elements!
Also, I'll be releasing a kit later this week to raise funds for Cystic Fibrosis research...