Wow. All I can say is WOW. You know when the unexpected happens, and you look back and get the warm fuzzies and feel all gushy happy? ;) Come on now - I'm not the only one who gets all gushy every now and then. Well, the lovely Kim emailed me after I left a comment on her blog about how I wish my house was filled with her art (have you seen how talented the girl is!?) and she RAK'd me with her Camping Out kit!
How AWESOME is that! I was so touched that she had taken the time to do that, and it really is such a gorgeous kit. I did two LO's with it. One just because. It's been a long time since I did a LO, "Just because" (so thank you for that, too, Kim!) and one for the Scraplift Challenge over at DSO.
This is my "just because" layout:
This is my layout for the DSO scraplift challenge:

So, Kim, thank you SO much for RAK'ing (is that a word!? ;) me - I just love this kit, and can't wait to make some cards with that gorgeous guinea fowl. It really gives me a taste of "home."
To top it all off, two of my lovely blog readers gave me an award!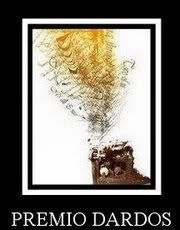 Thank you, Scrafurple and Kathy!
When I went to see who I could give it to, everyone already had it! LOL. So consider yourselves all awarded. Again ;) And I have to apologize - I know I've been tagged and awarded in the past and I thoroughly appreciate them. I just barely get my "required blogging" done without being able to do any of the "fun" extras. You know, these bosses of mine sure do crack their whips... ha ha ha!
I also REALLY appreciate all your comments and read every single one of them. Sometimes it's hard to track you down to comment back, though, so I've decided to do it right here on my blog.

Laurali: Thank you so much for your comment about the Sweet Pea QP! I love what you said about the blue and red together making the eyes happy...he he he - that's color for ya!
Erin: You're such a great encourager, girl! Thank you so much for the friend you are to me. mwah!
Charlie: Love ya, boss! LOL!
Thank you so much to everyone who has left comments - it really is such a great encouragement!